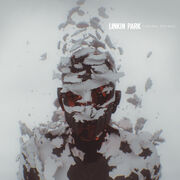 Tinfoil is a full instrumental track on Living Things. This was confirmed before the release of the album by Rick Florino, an Artist Direct Editor, in response to a fan's question on Twitter. It was originally the working title of Powerless and serves as an intro for the same. It is the eleventh track on the album, following a tradition of having an instrumental track placed as the song preceding the final track on previous albums in the forms of Hybrid Theory and Meteora with Cure for the Itch and Session respectively.
Ad blocker interference detected!
Wikia is a free-to-use site that makes money from advertising. We have a modified experience for viewers using ad blockers

Wikia is not accessible if you've made further modifications. Remove the custom ad blocker rule(s) and the page will load as expected.