"Session" is the twelfth track on Linkin Park's album Meteora. It is a rock instrumental with electronica and scratching elements added by Joe Hahn. In 2003 it was nominated for a Grammy Award for Best Rock Instrumental Performance.
It is worth noting that "Session" shares some similarities to a hidden track on "And One" off of Hybrid Theory EP.
Music video
Edit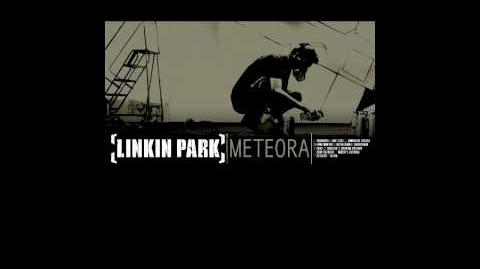 Ad blocker interference detected!
Wikia is a free-to-use site that makes money from advertising. We have a modified experience for viewers using ad blockers

Wikia is not accessible if you've made further modifications. Remove the custom ad blocker rule(s) and the page will load as expected.