Mark the Graves
Song by Linkin Park
from the album The Hunting Party
Released
June 17, 2014
Genre
Rock, Nu Metal, Heavy metal
Length
5:05
Label
Warner Bros., Machine Shop Recordings
"
"Linkin Park singles chronology
Mark the Graves is the ninth track from Linkin Park's sixth studio album The Hunting Party. It was released on 17, 2014 through Warner Bros. and Machine Shop Recordings. 
Composition
Edit
Mark the Graves builds the biggest intro for any songs in The Hunting Party, mixing ascending guitars and jam-like riffs that a powerful climax before drowning into strumming guitars. It continues to some of the most notable and melodic singing from Chester Bennington. The chorus is full voice with Chester going for a really high pitch, followed by harmonic vocals from Mike Shinoda. The track gets conclusion with lots of sonic sounds and heavy guitars until it's final collapse where Chester screams the last lines of the chorus.
There's a fragile game we play
With the ghosts of yesterday
If we can't let go we'll never say goodbye
No trace of what remains
No stones to mark the graves
Only memories we thought we could deny
There was so much more to lose
Than the pain I put you through
In my carelessness I left you in the dark
And the blood may wash away
But the scars will never fade
At least I know somehow I've made a mark
In the dark
In the light
Nothing left
Nothing right
(x2)
In the dark
In the light
Nothing left
Nothing right
(x2)
Nothing right
Nothing right
Music video
Edit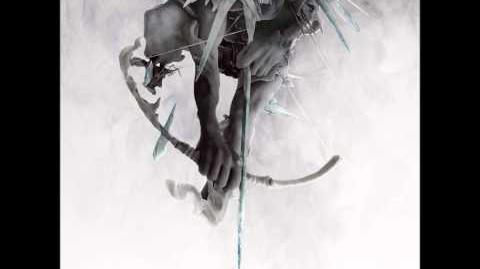 Ad blocker interference detected!
Wikia is a free-to-use site that makes money from advertising. We have a modified experience for viewers using ad blockers

Wikia is not accessible if you've made further modifications. Remove the custom ad blocker rule(s) and the page will load as expected.