---
Welcome
---
Welcome to the Linkin Park Wiki, the online encyclopedia dedicated to the American alternative rock band Linkin Park. This wiki is currently undergoing construction (especially in the expansion of several $#177Y articles) and administrative changes, so feel free to help us in any way possible. It would be greatly appreciated by the entire community. Just a few ways you can help out are by:
• Reading our policies.
• Expanding articles.
• Fixing grammar and punctuation mistakes.
• Adding new information.
• Creating new articles.
• Interacting with the other users on the Wiki.
• Checking out the band's official website for all the latest Linkin Park news.
---
Featured Video
---
This is the official video for Linkin Park's single, "Burn It Down", from their fifth studio album, Living Things: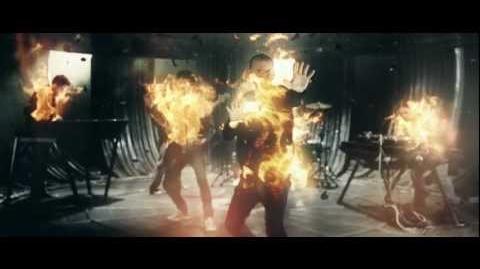 ---
---
Featured Article
---
Living Things is the fifth studio album by the American alternative rock band Linkin Park. It was released on June 26, 2012 through Warner Bros. Records. Production was handled by co-lead vocalist Mike Shinoda and Rick Rubin, who both co-produced the band's two previous studio albums, Minutes to Midnight and A Thousand Suns. Several singles have been released to promote the album. These singles include: "Burn It Down" and "Lies Greed Misery", as well as Lost In The Echo and Castle Of Glass. 
---
Discography
---