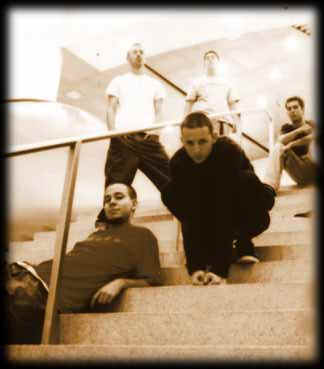 Hybrid Theory is an early incarnation of Linkin Park. The band renamed themselves from Xero to Hybrid Theory after Chester Bennington joined. Due to Phoenix's commitment with Tasty Snax, Kyle Christener was brought in as the band's bassist. They released only one EP while under the name, along with several demos.
Known albums
Edit
2-Track Demo Tape
Edit
1. With You
2. Points of Authority
This cassette is similar to the Linkin Park demo tape with the same tracks which was given out mid to late 2000.
Raw Power Sampler
Edit
Contains the Hybrid Theory track By Myself and is a extremely rare promotional CD only one of which is known to be owned by a collector.
Ozzfest 2000 Sampler
Edit

Contains the Hybrid Theory track Now I See.
Known products
Edit
Live shows
Edit
No one knows how or why, but the site of the Hybrid Theory has been archived by Wayback Machine and a live show was discovered. In the site, is writed this way:
Show Listings:
Friday, June 9  at 8:30 - Coconut Teaser on Sunset Blvd.
Official Site
Edit
Ad blocker interference detected!
Wikia is a free-to-use site that makes money from advertising. We have a modified experience for viewers using ad blockers

Wikia is not accessible if you've made further modifications. Remove the custom ad blocker rule(s) and the page will load as expected.