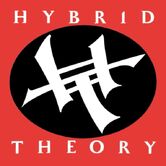 Esaul is the demo of A Place For My Head . It was written when the bands name was Xero. But there aren't any version of the song from this era. In 1999 when Chester came in to the band, and it was renamed Hybrid Theory, they make 3 versions of the song, all of them called Esaul. In the two first version, there are lyrically similar, but in the third (Frat Party at the Pankake Festival) version differs. In the second one there is: ...To a place I can't find you at and .... Stay away, you try to take the best from me.
The song is not played live. In one of the first concerts of the band, Chester forget the lyrics of the Place For My Head and sang the chorus part from the Esaul.
It's one of the well know demo of the Linkin Park.
Ad blocker interference detected!
Wikia is a free-to-use site that makes money from advertising. We have a modified experience for viewers using ad blockers

Wikia is not accessible if you've made further modifications. Remove the custom ad blocker rule(s) and the page will load as expected.